Bin+laden+face+in+smoke


IntuitApr 21, 06:09 AMI got to back chrono up I know tons of ways viruses can hide in windows. Here's a few.

Setting visibility to hidden.
Using file names that look like legitimate software.
editing the registry to disable 'show hidden folders'.
Registering the virus as a service.
Software level root kit using api hooks to modify the result of system calls.
Hardware level root kit changing the system itself.
.dll injection to force another process to run your code.

The entire window messaging system is insecure you can delete everything displayed in the process list of Task manager for example.

some of these techniques will make a virus completely invisible so don't bash






in laden face in smoke.


ghost187Apr 20, 07:06 PMDarn, I am sooooo mad right now. NO LTE iPhone this year! I have to put up with HTC Thunderbolt for a year till iPhone 6. So what tha hell will iPhone 5 have besides dual core? Here is what I think we will get.
1.) A5 dual core (they won't mention speed cuz it will be underclocked)
2.) 8MP (if it fits in Galaxy S II it will fit in iPhone 5) + 1080p Video Recording
3.) HD Facetime (720p, same camera as iPod Touch rear camera) I am really betting this will happen because they put 720p cameras on MBP and promoted as HD Face Time.
4.) NFC Chip (if there is one company that can introduce a new standard, it's Apple)

That's it. You won't see 1gb ram, because you don't need it. Not on iOS, multitasking is very memory efficient. No LTE, as confirmed by this article. Screen size will remain the same, and it will come out June. Why isn't there a leak? Well because iPhone 5 will look identical to iPhone 4. I bet even workers who are assembling it can't tell the difference.





in laden face in smoke. in


devmanSep 20, 08:52 AMya, seems unlikely the hard drive is for DVR functionality [as someone pointed out, there are no video inputs ont the device]... but the hard drive could prove useful in other ways.

It brings an interesting thoughts though how it complements the DVR. Wonder if Apple has thought about licensing the streaming componenet of it to Tivo, for example. It seems like it might be nice if Tivo could play protected itunes content on your home network.

Or on the flip side, Apple could license Tivo in a box of their own.

arn

I'd be greatly surprised if Apple adds DVR function. Their business model (and why it is so attractive to TV networks and now movie studios) is purchasing content from the iTS.





in laden face in smoke. in


toddybodyApr 15, 10:01 AMIt's not that easy to fit in. Sophomore year I lost a lot of weight and kept it off for about a year. Looking at pictures now, I wasn't fat during that time. But I still got picked on for being fat. I got called fat by guys who actually WERE fat.

The calculus isn't so simple to figure out. Why were there big fat popular bullies that didn't get picked on? Probably something to do with a degree of violence and intimidation or perhaps some sort of charm or leadership quality they expressed. Who knows.

But trust me, if you get made fun of for your clothes, then go out and get some cool clothes to "fit in", you will be laughed at even more for trying, and they will not relent until you stop wearing those new clothes and go back to your old ways so the kids can go back to bullying you the way they wanted to.

Alot of similar comments are missing the point...all these examples of bullying are age old, and as such have alot of positive examples of future success and how to combat them.






in laden face in smoke. all


Bernard SGApr 28, 07:30 AMQ2 figures will tell a different story, I would bet.





in laden face in smoke. in


jegbookApr 12, 03:30 PMWhat if I just want my top 10 favorites? In Windows I just drag the icon (of whatever I want) to the Start button, then drop it into the list of my favorites (I'm not sure of the actual term for this). Can this be done on a Mac?

Since I open the same 10 or 12 programs or folders or files many times throughout the day, every day, this is pretty important to me. It would absolutely mess up my work flow to lose this feature.

If this already got covered, I apologize.

Sounds like a job for the Dock. The default mode of the Windows 7 Taskbar is very Dock-like. They both generally seem like a handy place to keep your most commonly used applications.
(I Win 7, you Pin to the Taskbar with the default behavior, which turns the whole Taskbar into a Quicklaunch area. Though it is possible to revert to XP-like behavior with a Quicklaunch and worded application references to the right of the Quicklaunch.)

I don't use the right side of the Dock in anything but "Folder" and "List" view. I still miss how Tiger (OS 10.4.x) treated Aliases (shortcuts) of folders: you could see the actual contents of the folder you aliased. Since Leopard, it just allows you to open the folder in a new Finder window. Poo. I created folders with aliases to all of my applications as I've categorized them for years.
(For the record, aliases and shortcuts are similar, but not the same. Worth googling to confirm the subtle differences.)

Strict keyboard navigation is tougher. If you like it, be sure to turn on Full Keyboard access for All Controls in the Keyboard Shortcuts section of the Keyboard Preference Pane.

I miss the split window of Windows Explorer: Folder List on the left, contents on the right. I use Column View most of the time for Finder Windows (Command-3) and sometimes List View (Command-2) if I'm specifically interested in file/folder details. I don't think there are any third party navigation tools that replicate that, either.

If your're getting a laptop, the trackpad is awesome. Nothing like it in Windows that I'm aware of.

I think Control Panels are easier and more straightforward in OS X, called System Preferences with Preference Panes. I think Control Panels got even more convoluted with Vista/Win7 from XP. That said, the Windows gives much more granularity of control than OS X, but many things can be modified with some third party help (you HAVE to check out Tinker Tool).

Is it worth it? Hard to say. If you spend most of your computing in an office with Windows computers in a Windows domain? I say not worth switching. You *can* do everything, but I find it often a little more time consuming than I find it in Windows.
If most of your computing is for personal use and/or you're not integrating into a Windows domain environment? Then I'd say whatever software you need to run and personal preference can drive the decision.

Good luck!





in laden face in smoke.


balamwApr 11, 10:57 AMWould it be possible/legal to create a Virtual machine on my mac mini running OSX Lion (when it's released) if I don't want to upgrade from Snow Leopard to Lion on my mini (when I get it/lion is out)?

Unlikely, but you can install Lion on an external drive and boot from that when you want to.

B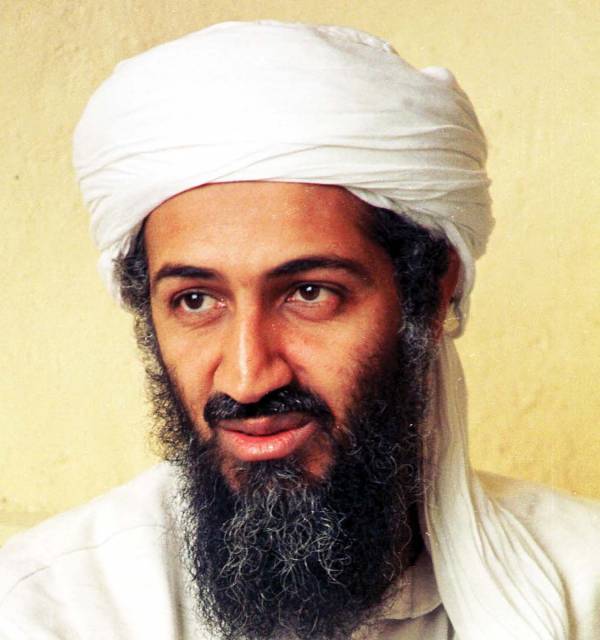 in laden face in smoke. from


bobbleheadbobApr 9, 10:46 AMAnd would you pay $40 for it? I'm guessing you would.

Nintendo has really valuable IP that it would be wonderful to see on the iOS platform.

Nope. But I'd pay $.99 - $4.99.





in laden face in smoke.


Macky-MacApr 27, 01:11 PMThe books were selected nearly unanimously with the exception of a select few books of the bible.

Also, if they were divinely inspired (meaning God went through the trouble of having them written), w......Therefore, you either believe that there is a God and that the Bible is exactly what it is supposed to be, or you believe neither[/QUOTE]

[QUOTE=Rt&Dzine;12470723]A slight correction: you either believe in the Biblical God and that the Bible is divinely inspired or you believe neither.

You can believe there is a God without believing the Judeo/Christian folklore.


It's entirely possible to believe in the Biblical God without any requirement to believe that the Bible is entirely divinely inspired.





in laden face in smoke.


skunkMar 27, 02:37 PMWhat he's saying is that sometimes its the person thats the issue not the article, and using the word homo is funny because that also refers to homosexual.

There's probably a phrase which sums it up more concisely.It's a homonym... :)





in laden face in smoke. in


LimeiBook86Apr 15, 09:14 AMPixar did a similar video like this, it was the first one I've seen. Glad to see Apple doing one as well. :) Great idea, very nice! :D





in laden face in smoke. in


TheUndertowMay 2, 12:00 PM"Bigger".

I prefer More Magical...

The fact that this is news says something about the relative lack of threats.

Seems like "Child's Play" compared to Malware and Viruses on most Windows devices I've owned, despite anti-spyware, malware, and anti-virus loaded, updated, and in "full" protection mode.





in laden face in smoke.


dejoOct 8, 09:34 AMThe need of first buying a Mac and then learning how to use it, the SDK and Objective-C will stop too many great developers from giving it a try.
Great developers are not inhibited by things like that. In fact, they often consider it a challenge. It's lazy developers that don't welcome the opportunity to embrace different technology and just too-quickly dismiss it.





osama in laden face. in laden


Scarlet FeverJul 12, 01:26 AMSorry but I think I have lost hope for OS X
Funny choice, noting your username...

Apple can't afford to use anything less that 4 x 2.5GHz for their high-end machine, because on paper, it doesnt look as impressive. If Intel cant get the hardware right, Apple should just upgrade the G5 and wait till Intel can get 16x PCI, 4 cores, etc.

Just a moment of reflection... a year ago, if someone asked us which Intel chip we thought would find its way into a PowerMac , we would probably curse them for blasphemy :rolleyes: . Now were having a poll, and getting excited about the prospect of Woodcrest chips...

As to the poster who wished for the Apple Mac, i think that would be brilliant. i want a machine which i can put new parts in, but doesn't cost me an arm to buy. Here, the base model G5 powermac is around 3000, which is out of my price range. If they introduced something like the iMac, but with user replaceable parts, i think they would sell well.





in laden face in smoke. Bin


Rodimus PrimeMar 13, 04:46 PMOne word.

Battery.

You know not a good solution and batteries go bad.

That being said I might as well give a better answer to Night than batteries. That is we can store the heat energy from the sun to make it threw the night and already do it. Most large solar arrayes used for power reflect the light onto a centeral point and make a heat engine that boils water and turns it to steam that goes threw a turbine to provided power.

Now that energy can be stored and I believe we do it by heating up salt to a liquid form and used that to move the heat to boil the water into steam. We store the liquid salt over night.
Now I will say that solar is no were close to as effience as coal or gas power planets and their theorical max is by far lower.





in laden face in smoke. in


Bill McEnaneyMar 27, 07:18 PMI think it's pretty safe to say that Nicolosi is anti-gay.
What does "anti-gay" mean? Is it a vague synonym for "homophobic?"

But I do think there is a place in this world for therapists to work with people who feel conflicted with their sexual orientation. Heck, we accept that people can change gender ... why not sexual preference as well? In either case it's important that this would come from the patient's desire to change and not from the therapists desire to change them.
I agree: There's a place for that kind of therapy. I even know people who felt conflicted about their sexual orientation. Unfortunately, the conflict caused them some of the severest emotional pain I could imagine.





osama in laden face.


Clive At FiveSep 20, 05:22 PMI just wanted to point out that "hard drive" is an extremely generic term when it comes to layman's terms regarding computers. [...] I have users that refer to the entire COMPUTER as the "hard drive". There is a very good chance that Iger knows very little about computers and could simply be miscommunicating what he means.

I whole-heartedly agree.

I find it higly unlikely that there's a physical Hard Drive in the box that amounts to anything more than the UI and/or chache/buffer.

There's absolutely no need and would complicate the equation indefinitely, especially concerning digital rights.

Let's assume Iger is right, though, that there IS a HDD in the TelePort (or as you infidels call it, iTV), and that it can act as a stand-alone media access point. The question remains, how would you be able to get media onto it? Either 1) it comes with some sort of operating system which allowed you to connect it to iTS for content, or 2) it could be detected by a Mac or PC as a computer/HD over the network in order to drag-n-drop media.

Option 1, I think, is too far-fetched and risky. There would be substantial reliability issues using HDs that small to run an OS. We've all heard many nightmare-ish stories about people trying to bring their home computer to work, booting via iPod. Nonetheless, this seems like the most likely option for the use of a HDD.

Option 2, if this is the case, you already have a full-sized (i.e. reliable) HDD in your computer, which is connected to the internet, (i.e. iTS) for content. Why would you even need a HD in the box? Basically, Apple would be spending money on MicroDrives which don't have a reliable life-span and take up valuable space inside the box and for what? So that you can have an identical copy of a 1GB movie on both your Mac and your iTV box? As long as streaming works, there's no need. As long as streaming works, there's no need. As long as streaming works, there's no need!

PLUS, with iTunes DRM, you are limited to the number of copies you can make on devices you own. So an HD in the iTV would eat up one of those copies for any of the media you would choose to load onto it.

I do think, however, it would be likely to allow it to connect to .Mac, although streaming from the net is slower than from within an internal network... and on top of that, I don't know many people who store full-length, full-quality movies in their .Mac storage. In fact, I don't know any.

So, that's why I think there will be no HDD in the TelePort.

-Clive





BIN LADEN FACE IN SMOKE


Daveoc64Apr 15, 11:32 AMBut it's not *hateful*. I don't see how a rational being could find that hateful. That's just something that shuts down discussion and mischaracterizes an opponent.

The stance itself isn't rational (i.e. based on anything empirical), so it's hard to take it seriously as anything other than "hateful" as you put it.





in laden face in smoke.


myamidSep 12, 06:54 PMThat is by NO MEANS CERTAIN!!! Think about it: FrontRow's Remote will work through this device communicating with the desktop to load content. iTV itself connects directly to the web and to iTunes to get trailers, etc.

It is VERY feasible that a widget, or external USB device, of some sort will allow PVR (like elgato) to work via remote back to the software on the server. This would not be a difficult addon.

It's not certain, but It's a damn good bet that it won't record as it doesn't look like it'll have any storage... I wouldn't bet a dime on recording ability...



Edge100Apr 15, 11:23 AMYou are just being disingenuous. I think you just did not quote the part that says it is only OK with the Catholic church if gay men and women do not give physical expression to their gay "inclinations".

Sorry, but do you not see how horrid this position is?

"We won't hate you, as long as you deny who you are."

Jesus H. Christ.



PeterkroMar 13, 04:45 PMFor energy wind is not considered a back bone power supply due to it not reliable enough. Solar can be consider good backbone due to it is reliable and we can store the heat energy to power us threw the night.


Wind would be fine as a back bone source if the geographical spread was big enough (it's always windy in one area or another) and in spite of people saying energy storage is a problem in fact it's not.(see for instance the Ffestiniog Power Station in north Wales which has been operating since the early sixties)(it can come online in 90 seconds if necessary)



GulGnuAug 29, 02:26 PMI'm not sure you understand the situation we're in right now.

Do you understand? Humanity may be destroyed. We're not talking about a natural disaster or two here, we're not talking about something like an economic depression, we're talking about a major, if not total anihilation of our species.


Indeed - repent sinners, etc. etc. It's an old game - and the catastrophe is always just so far into the future that the doomsayers can never be held to account once the apocalypse fails to materialize... How convenient!

Plus, it's always nice to have the "preserve freedom of speech!" and 'Viva Che!' in the same sig - lends a nice air of irony to the post!



pdjuddOct 7, 04:57 PMHave you actually READ the link you posted?
Times have changed a bit since then, you know ...
Yes, I have. Several times. Things have changed, but the base premise of the article still applies - Microsoft Got Lucky - there is no way to suggest that Apple can pull that off in this day in age when the world depends too much on Microsoft. The article deals with past actions affecting the present. Its very relevant. Its point is that MS got successful because of how it parlayed successes over time, not because it embraced an "open strategy". They did that years ago. Read the whole thing. Grueber makes a point that still applies today because marketshare in the OS world has changed very little.

Due to Apple's grown popularity (if not ubiquity) it can be safely assumed that quite a few more people would install Mac OS if it were officially supported on non-Mac hardware. A highly significant number of people? Good question. To Apple's benefit? Probably not.

Popularity is irrelevant. Going up against Microsoft is suicide. Period. Their market share is too large and Apple's success is too dependent on hardware sales. Microsoft's objective is to rule the roost. They did that way back in the early 90's and they are too well entrenched to be taken out directly. They are just too big. You are simply conjecturing without any basis in reality. Apple tried the cloning market and it failed because people by in large do not want to undertake the massive pains to go to a completely different platform without somewhat of a safety platform. People want Windows because the stuff they run on depend on it. Thant and competing with Microsoft directly is a folly - going up against MS is going to be very bloody. You have better luck elephant hunting with a pea shooter.

Take a look at any other market that involves hardware and software. The article makes a good point about video games. They are totally incompatible with each other and are very closed systems. They remain successful because they can take one success and transition it to another - like the Mario franchise. MS did the same thing with computers years ago (with the objective of being really lucky thanks to boneheaded decisions by IBM). Apple did not. Of course Apple's objectives were far different back then, but Apple operates differently than MS does.

While Apple could get a few more customers, it just wouldn't last. There is no reason to think that it would or that they could sustain it. Its about making a good choice.

You cannot say that Apple's market strategy would gain them more money from copying MS business strategy, you just can't because they aren't the same. You cannot make a flawed assumption and think that Microsoft got achieved success by doing things the way the market was meant to be. They didn't. Microsoft got real lucky and rode on the coat tails of IBM business mentality and got massive market share because of that - way back in the 80's. That's just how things ended up. Doesn't mean that it works that way all the time and there is no reason to suggest that Apple is gonna want to chance it.

At this point in the game Microsoft has won - Jobs has admitted that years ago. Microsoft makes billions from the business market that by in large has no interest in making a risky and expensive change that going to Mac entails. Microsoft provides a very prediction, safe route that has massive industry support. Apple would have needed this kind of success really early on - but back in that day, they were adopting practices that were fundamentally different.

It doesn't matter that Apple's system is better - the lions share of the market made their choice years ago and that market doesn't tolerate direct competition. In Microsoft's world - they are the only game in town. And I say that the reason is that Apple is still around because they don't encroach into Microsoft's big markets. They don't license their software out to Microsoft's partners, they don't sell office software to PC's. There is a reason - Microsoft is far too big.



jegbookApr 12, 03:30 PMWhat if I just want my top 10 favorites? In Windows I just drag the icon (of whatever I want) to the Start button, then drop it into the list of my favorites (I'm not sure of the actual term for this). Can this be done on a Mac?

Since I open the same 10 or 12 programs or folders or files many times throughout the day, every day, this is pretty important to me. It would absolutely mess up my work flow to lose this feature.

If this already got covered, I apologize.

Sounds like a job for the Dock. The default mode of the Windows 7 Taskbar is very Dock-like. They both generally seem like a handy place to keep your most commonly used applications.
(I Win 7, you Pin to the Taskbar with the default behavior, which turns the whole Taskbar into a Quicklaunch area. Though it is possible to revert to XP-like behavior with a Quicklaunch and worded application references to the right of the Quicklaunch.)

I don't use the right side of the Dock in anything but "Folder" and "List" view. I still miss how Tiger (OS 10.4.x) treated Aliases (shortcuts) of folders: you could see the actual contents of the folder you aliased. Since Leopard, it just allows you to open the folder in a new Finder window. Poo. I created folders with aliases to all of my applications as I've categorized them for years.
(For the record, aliases and shortcuts are similar, but not the same. Worth googling to confirm the subtle differences.)

Strict keyboard navigation is tougher. If you like it, be sure to turn on Full Keyboard access for All Controls in the Keyboard Shortcuts section of the Keyboard Preference Pane.

I miss the split window of Windows Explorer: Folder List on the left, contents on the right. I use Column View most of the time for Finder Windows (Command-3) and sometimes List View (Command-2) if I'm specifically interested in file/folder details. I don't think there are any third party navigation tools that replicate that, either.

If your're getting a laptop, the trackpad is awesome. Nothing like it in Windows that I'm aware of.

I think Control Panels are easier and more straightforward in OS X, called System Preferences with Preference Panes. I think Control Panels got even more convoluted with Vista/Win7 from XP. That said, the Windows gives much more granularity of control than OS X, but many things can be modified with some third party help (you HAVE to check out Tinker Tool).

Is it worth it? Hard to say. If you spend most of your computing in an office with Windows computers in a Windows domain? I say not worth switching. You *can* do everything, but I find it often a little more time consuming than I find it in Windows.
If most of your computing is for personal use and/or you're not integrating into a Windows domain environment? Then I'd say whatever software you need to run and personal preference can drive the decision.

Good luck!





Posted by
sori


at
10:10 AM













Email This

BlogThis!

Share to Twitter

Share to Facebook

Share to Google Buzz















0
comments:







Post a Comment